The new trend of flexible cell phone has been started. After samsung, LG has released the new LG G FLEX device which is flexible. Its  a very unique and new type of smartphone trend. Some praise it while others are disappointed. Well we are here to look at some of the Advantages and Disadvantages of LG G Flex by LG.
Name: LG G Flex
Price: Price: Rs 60,000-65,000
Read : Disadvantages of LG G2, Specifications and Price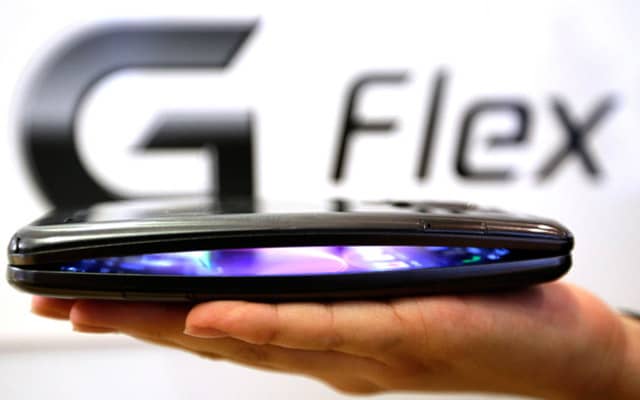 icon color="#cc0088″ size="35px" hover="fade" target="_blank" name="awesome-thumbs-down"] Disadvantages of LG G FLEX
Disadvantages no.1: Massive size hard to Handle
The device is unique but the size is much bigger than what is expected, However, If you love big size screen devices then its a go go for you.
Disadvantages no.2: IR Blaster : Odd placement
Many reviewers notice that the IR blaster is not in the right place, it should be somewhere else
Disadvantages no.3: Speaker is not good
Yes, The LG G Flex's Speaker is not good, as they competition is very high amongst high end device, LG Should have provided a better quality speaker
Disadvantages no.4: Mediocre Camera Quality
This is the major Disadvantage of LG G Flex, some user noticed the camera is not perfect. Not even average as expected. And this will be the major reason for less sales of LG G Flex
These are some of the disadvantages of LG G Flex, there might be many other disadvantages, However we will keep the post updated. If you know any other disadvantages please share with us in the comment box
 Specifications of LG G FLex
Display: 6-inch curved plastic OLED display (1280 x 720)(720p)
Body: 7.9mm at its thinnest, 8.7mm at its thickest
Weight: 177 gms
Processor: 2.2GHz quad-core Snapdragon 800 processor with an Adreno 330 GPU
RAM: 2GB
Memory: 32GB internal memory
Camera: 13MP back camera with Full HD recording and LED flash, 2.1MP front camera
Battery: 3,500mAh (embedded)
Connections: 2G, 3G, 4G, Wi-Fi, Bluetooth 4.0, microUSB 3.0, NFC